May The E.K is an immaculate 1962 EK Holden Special Sedan which is the prettiest vintage wedding car in Byron Bay with her dusty pink exterior and glamorous polished chrome hardware and origional immaculately preserved grey and cream interior.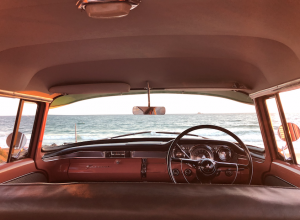 At May The E.K, will make your wedding day entrance one to remember. The vintage wedding car is female chauffeur driven by fashion stylist Kirsten Butler who will be there with you on the day to calm your nerves and make sure you had a wonderful experience driving to your Byron Bay wedding.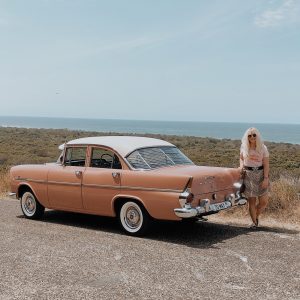 May The E.K drives all around Byron Bay and the Byron hinterland. Kirsten (the owner/driver) has thought of everything to make this experience the drive of your dreams – romantic vintage love songs as you ride, adorable handheld pink fans to cool you down, an emergency styling kit and even a pink selfie stick for you to record your ride.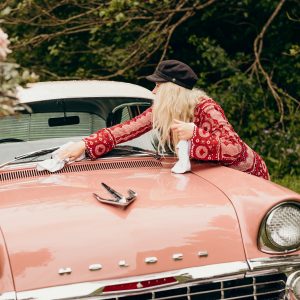 You will never forget the magic of driving in May The E.K.