What is an EK? Well, let me tell you a little about EK Holdens.
The Holden EK Series was a motor vehicle that was produced by Holden in Australia from 1961 to 1962. 
As a result the EK Special vehicles were the most popular model from the EK Series.

Special stainless steel trims were a feature of the EK Holdens aswell as chrome 'Special' badges.
Here is May The E.K's Special EK Holden badge:
The EK Series was the first range from Holden to have automatic transmission. This was marketed as the Hydra-Matic, like the Grease Lightening song.
Therefore, it was only offered on 'EK Special' models.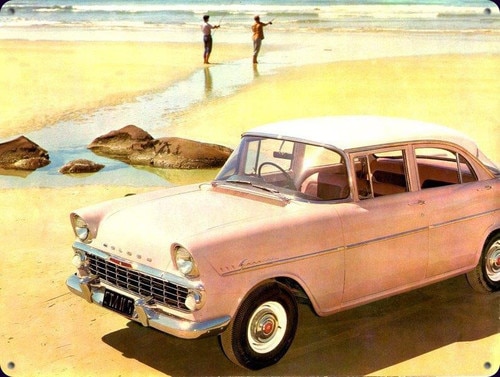 Pink EK Holdens are our favourite as this is what May is! Check out this cool old poster: https://garageart.com.au/1962-ek-holden-tin-metal-sign/