Byron Bay's Finest Luxury & Vintage Wedding Transport as listed by the wonderful team at Byron Bay Weddings.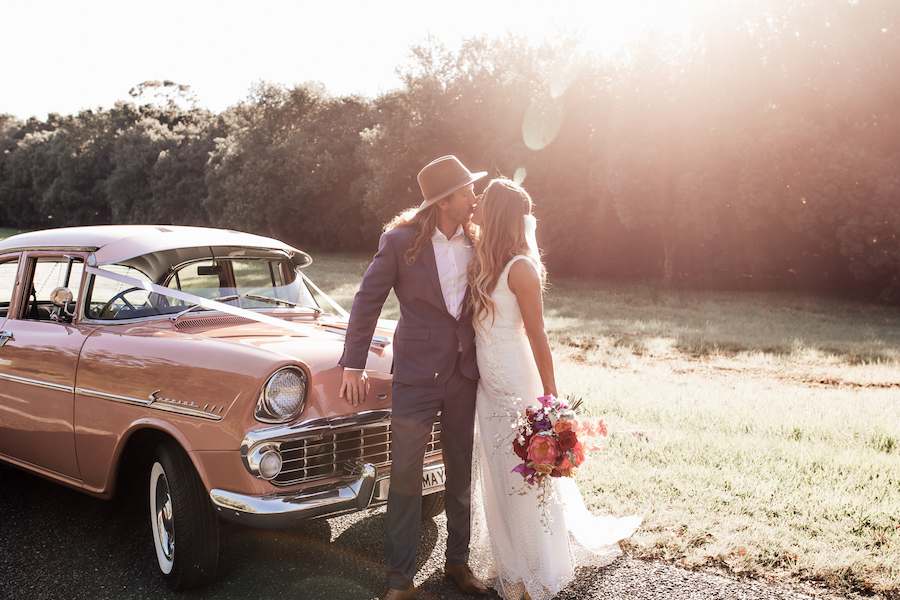 Q & A With Byron Bay Weddings
Question: WHAT VINTAGE CARS DO YOU HAVE ON OFFER AND HOW MANY PEOPLE DO THEY SEAT? 
May the EK: May The E.K is a vintage 1962 EK Holden 'Special' Sedan. May is in the most incredible condition for her age; she is a classic beauty with her 'Egyptian coral' body, 'Barrier Coral' roof and incredible original chrome features. She really is a true stand out! The EK Holden was the first Holden to bring out the automatic transition, which they called 'Hydromatic' –  just like the Grease Lightening song! May has so many beautiful features; like her original insta-worthy dashboard, the stars on her roof, the chrome aeroplane detail on her bonnet, perfect venetian blinds, incredible nostalgic smell and her all round glam vibe.
We also now have a second vechicle we work with called Rebecca The FB which is perfect for a second vehicle for the groom or bridal party.