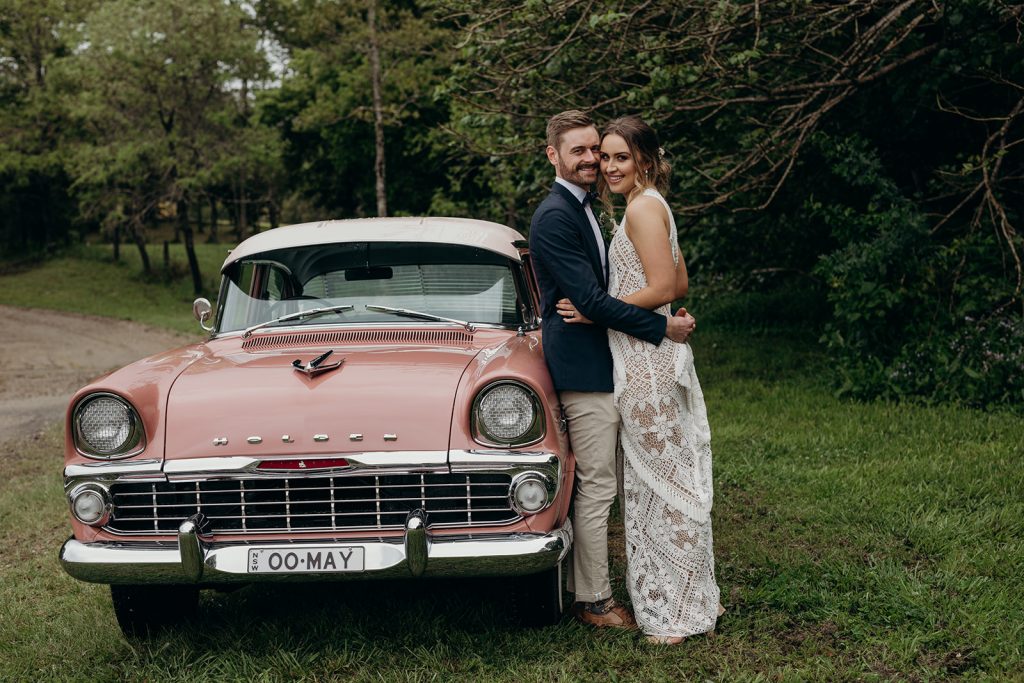 Rachel and Todd hired May The E.K as their Wedding Car and gave us a 5 Star Review!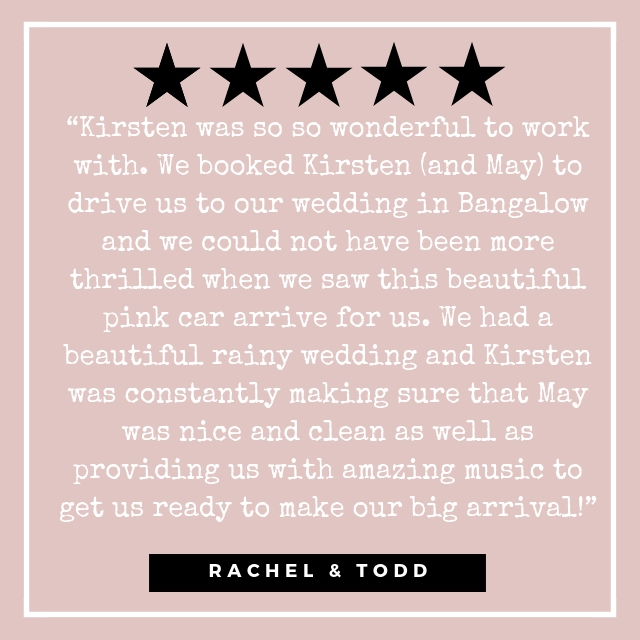 Rachel gave us a glowing 5 stars on google:
"Kirsten was so so wonderful to work with. We booked Kirsten (and May) to drive us to our wedding in Bangalow and we could not have been more thrilled when we saw this beautiful pink car arrive for us.
The care that Kirsten has taken in restoring the car is second to none and I couldn't recommend her any more.
We had a beautiful rainy wedding and was constantly making sure that May was nice and clean as well as providing us with amazing music to get us ready to make our big arrival."